THE TWENTY-FOURTH ANNUAL CONFERENCE YUCOMAT 2023
Hunguest Hotel Sun Resort, Herceg Novi, Montenegro
September 4 - 8, 2023
The conference was organised by the Materials Research Society of Sebia and supported by MRS-Singapore with the participation of a pleiad of distinguished scientists - Dr. Knut W. Urban, Department of Physics RWTH Aachen University, Germany; Dr. Yury Gogotsi, Drexel University, USA; Dr. Chad A. Mirkin, Northwestern University, USA; Dr. Lei Jiang, Technical Institute of Physics and Chemistry, Chinese Academy of Sciences, Beijing, China; Dr. Paul S. Weiss, University of California, USA; Dr. Markus Antonietti, Max Planck Institute of Colloids and Interfaces, Germany; Dr. John A. Rogers, Northwestern University, USA; Dr. Arumugam Manthiram, The University of Texas at Austin, USA; Dr. Vladimir P. Torchilin, Northeastern University, Boston, USA; and other famous speakers.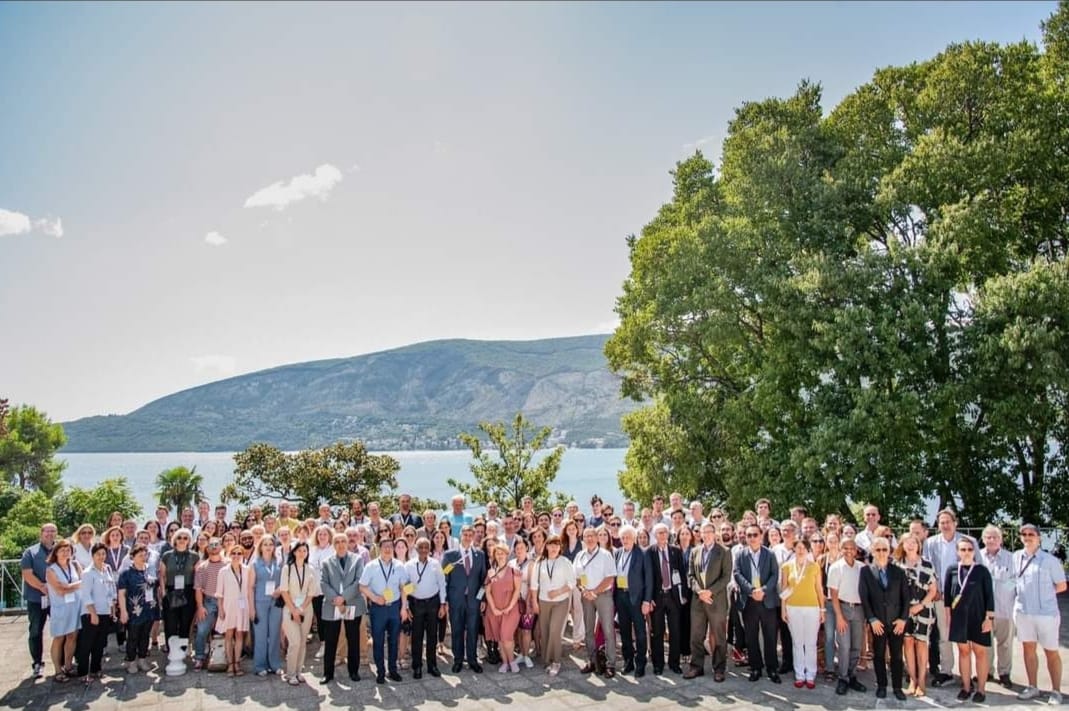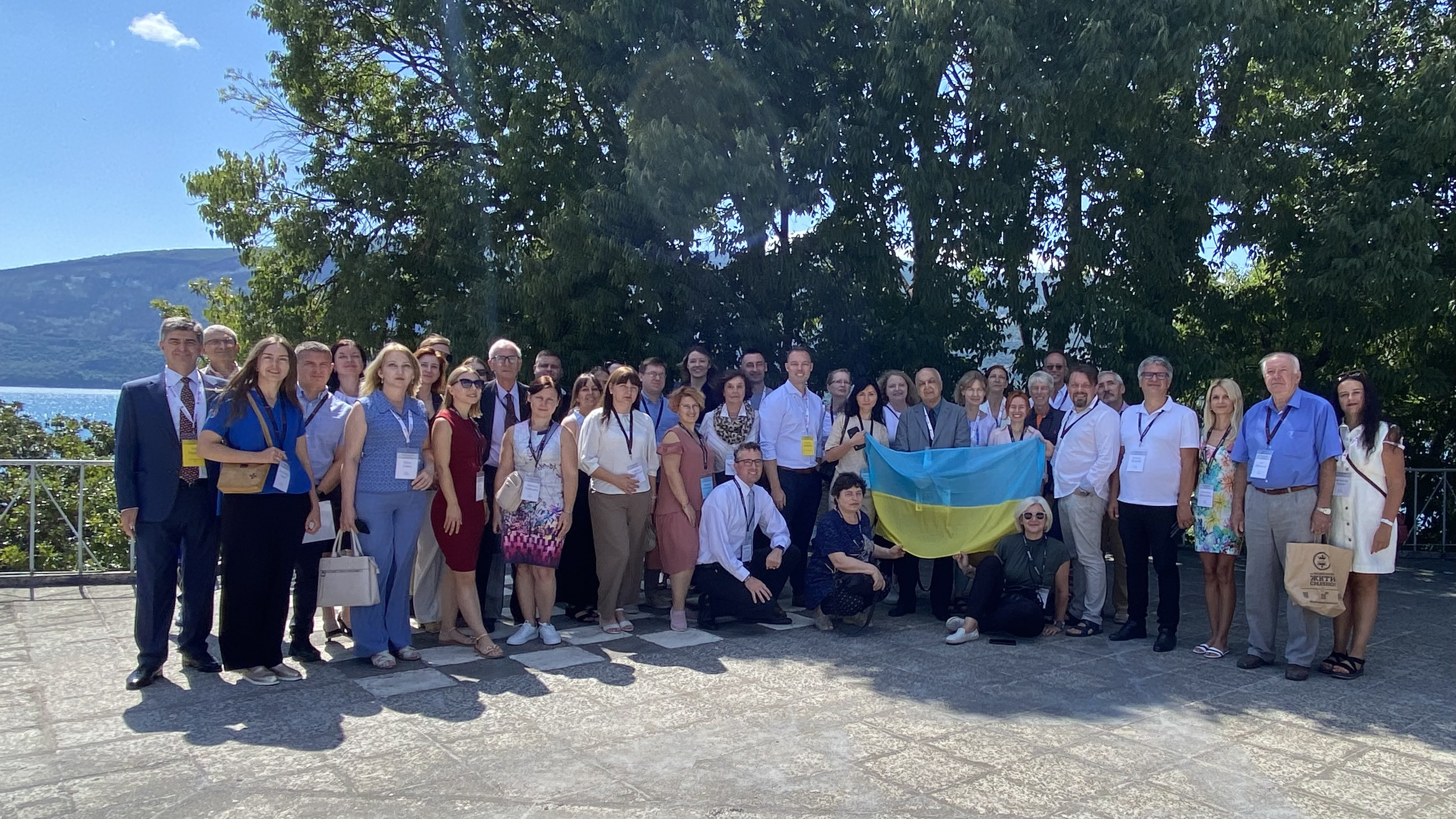 Drexel University and MRS Serbia, with support from the European Office of Aerospace Research and Development (EOARD) that  provided travel and registration, support to Ukrainian scientists on the 24th YUCOMAT Conference.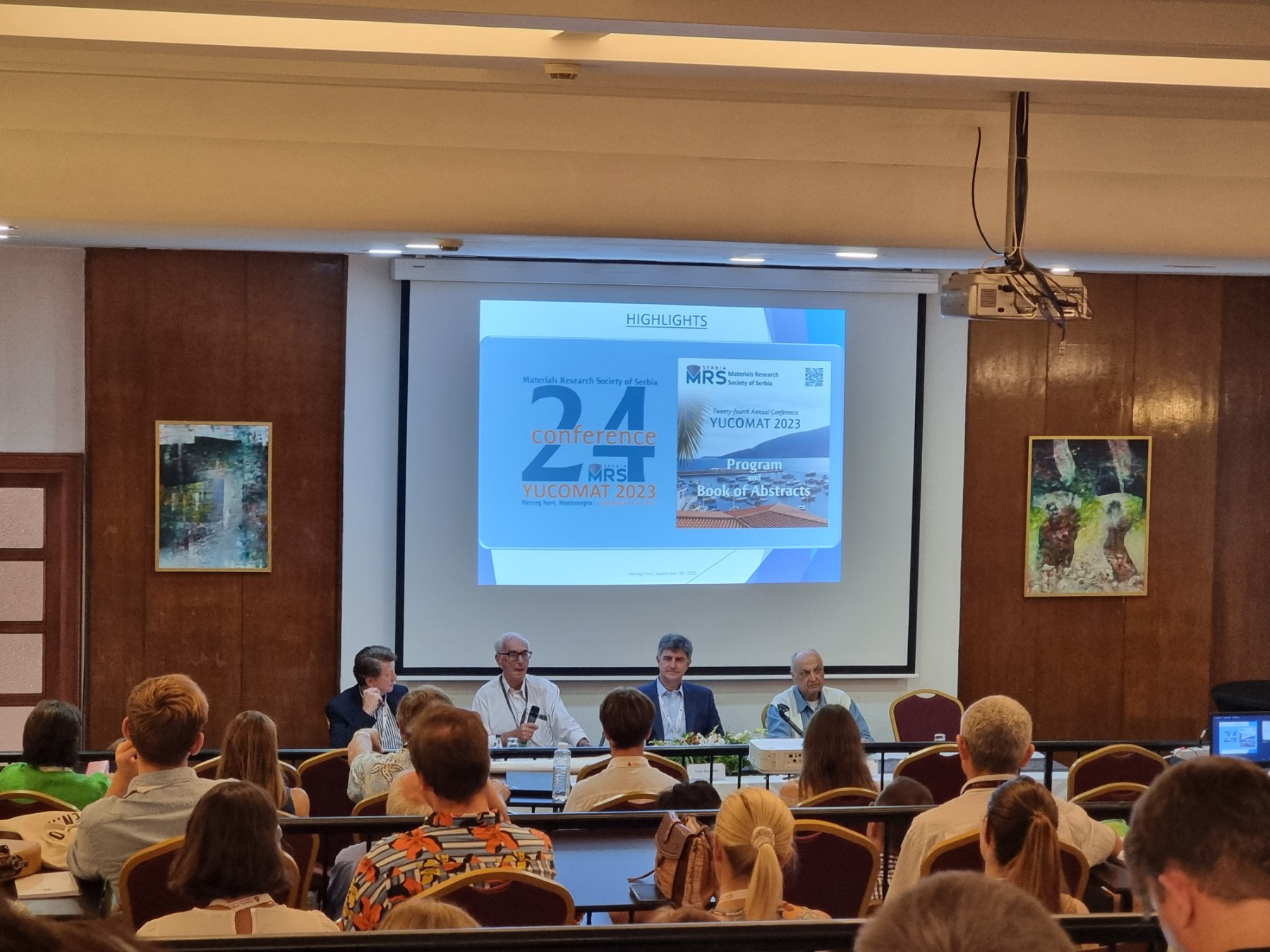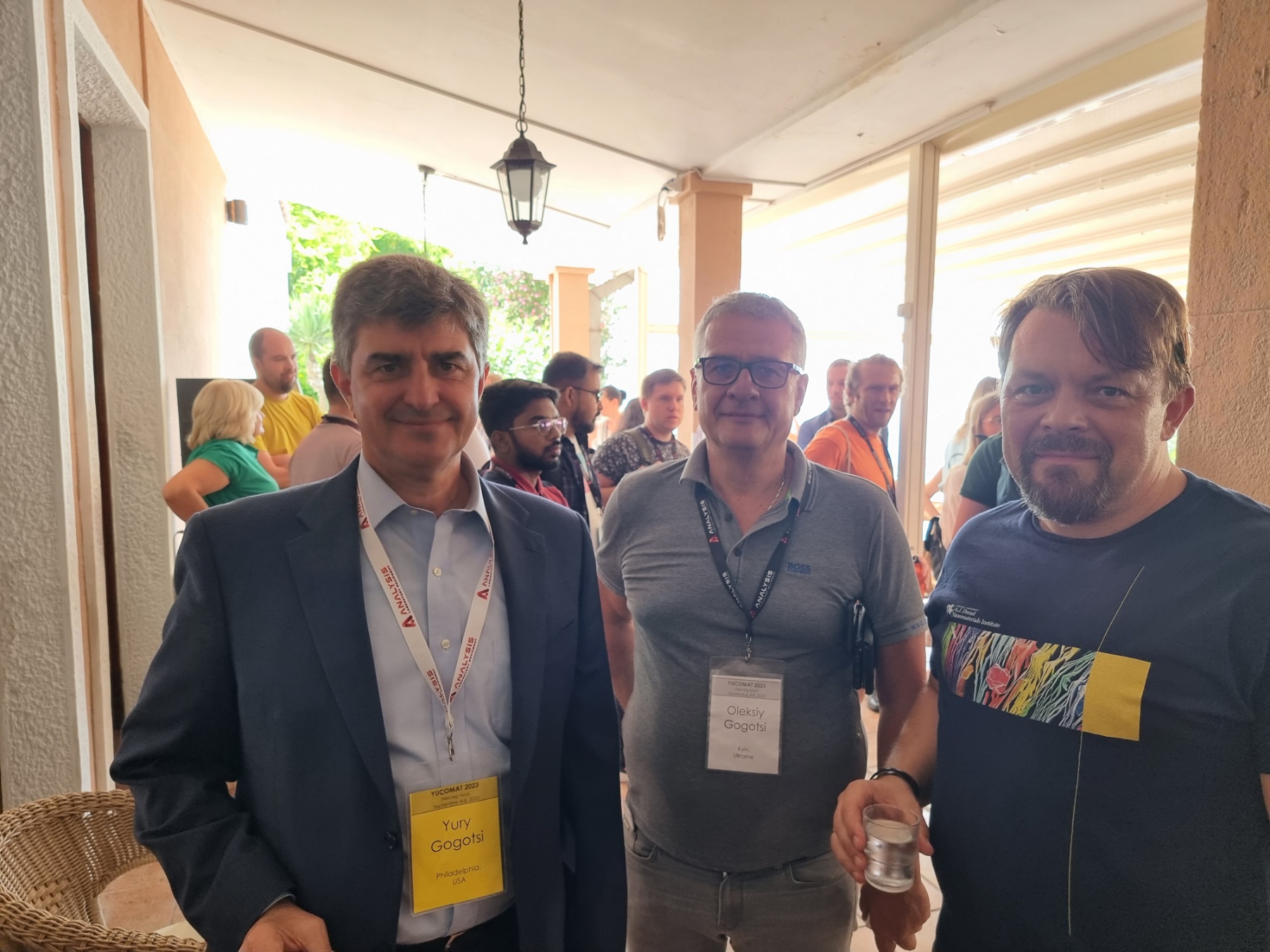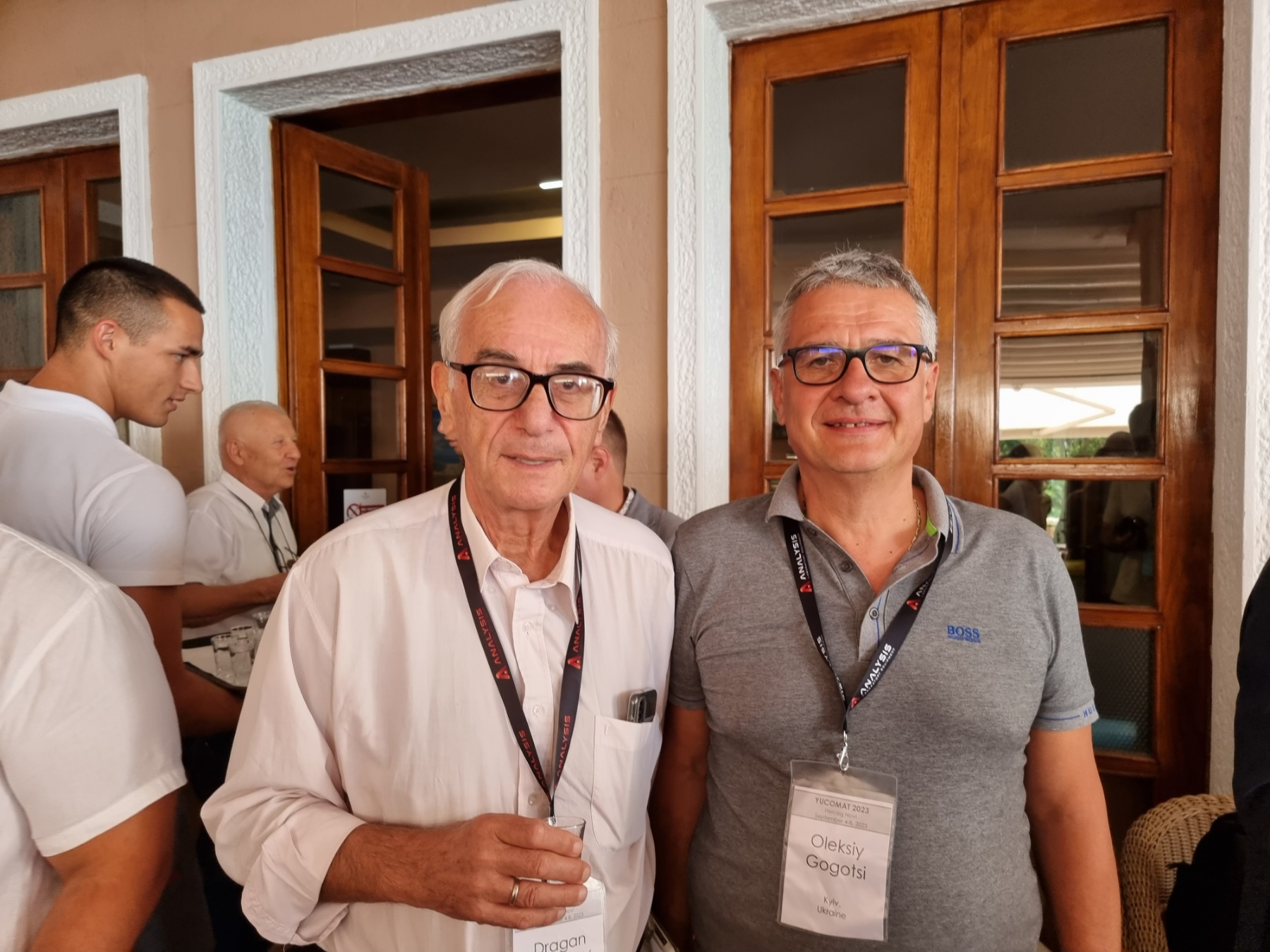 The program of this year's conference included 5 plenary sessions at which 19 invited lectures were delivered; 4 oral sessions where 50 talks were given; and 3 poster sessions where more than 100 works exhibited.
MX-MAP Session was held during the YUCOMAT Conference 2023 titled: "Towards MXenes' biomedical applications by high-dimensional immune MAPping", HORIZON-MSCA-2021-SE-01 project MX-MAP.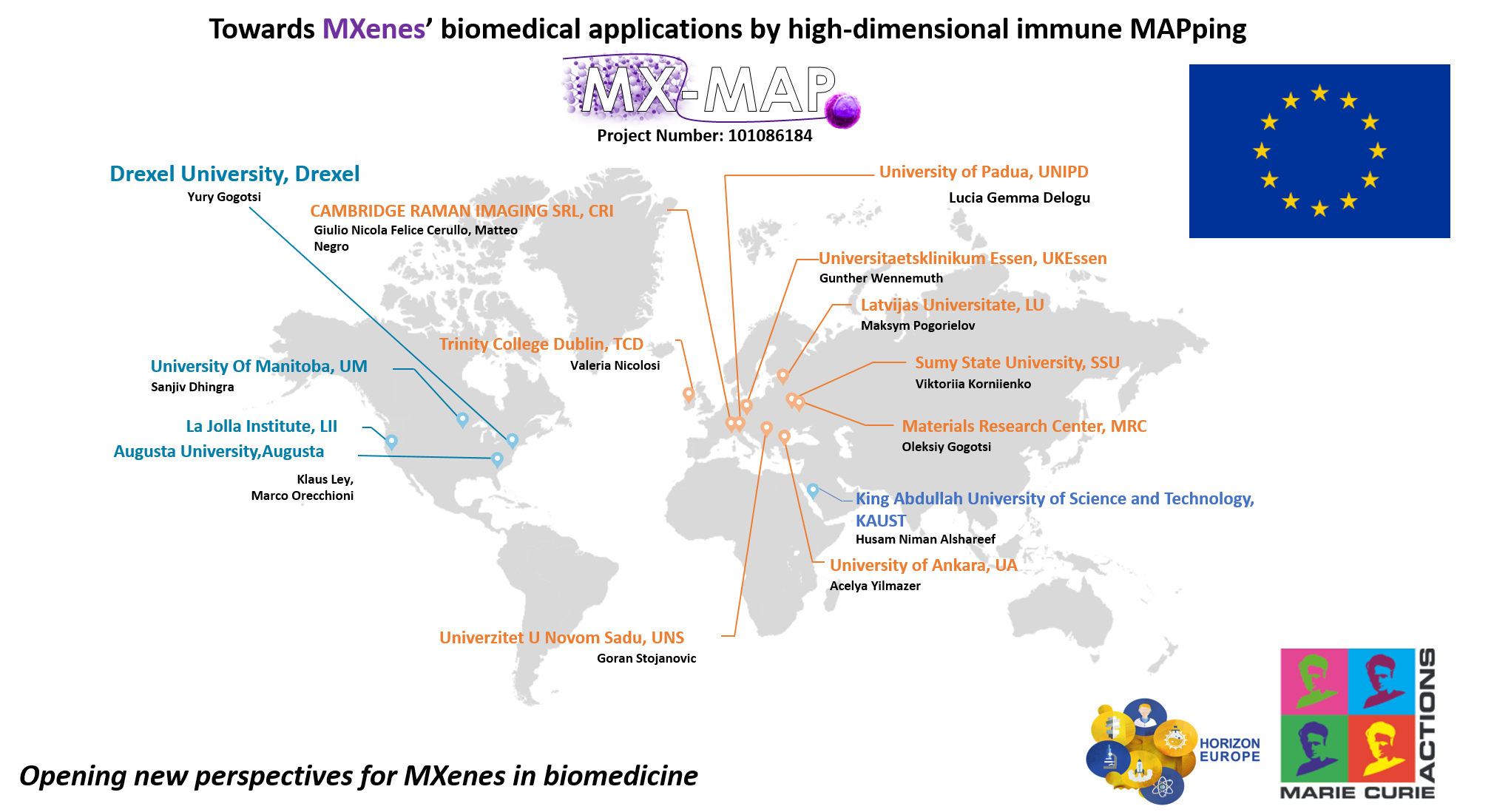 Funded by the Marie Skłodowska-Curie Actions programme, the MX-MAP project will develop key strategies for MXene medical applications. The long-term goal of MX-MAP is to create a pipeline using new MXene nanomaterials for the qualitative and quantitative assessment of immunological compatibility in biomedical applications. This international research/training programme aims to support the career development of young researchers with an interdisciplinary vision of science.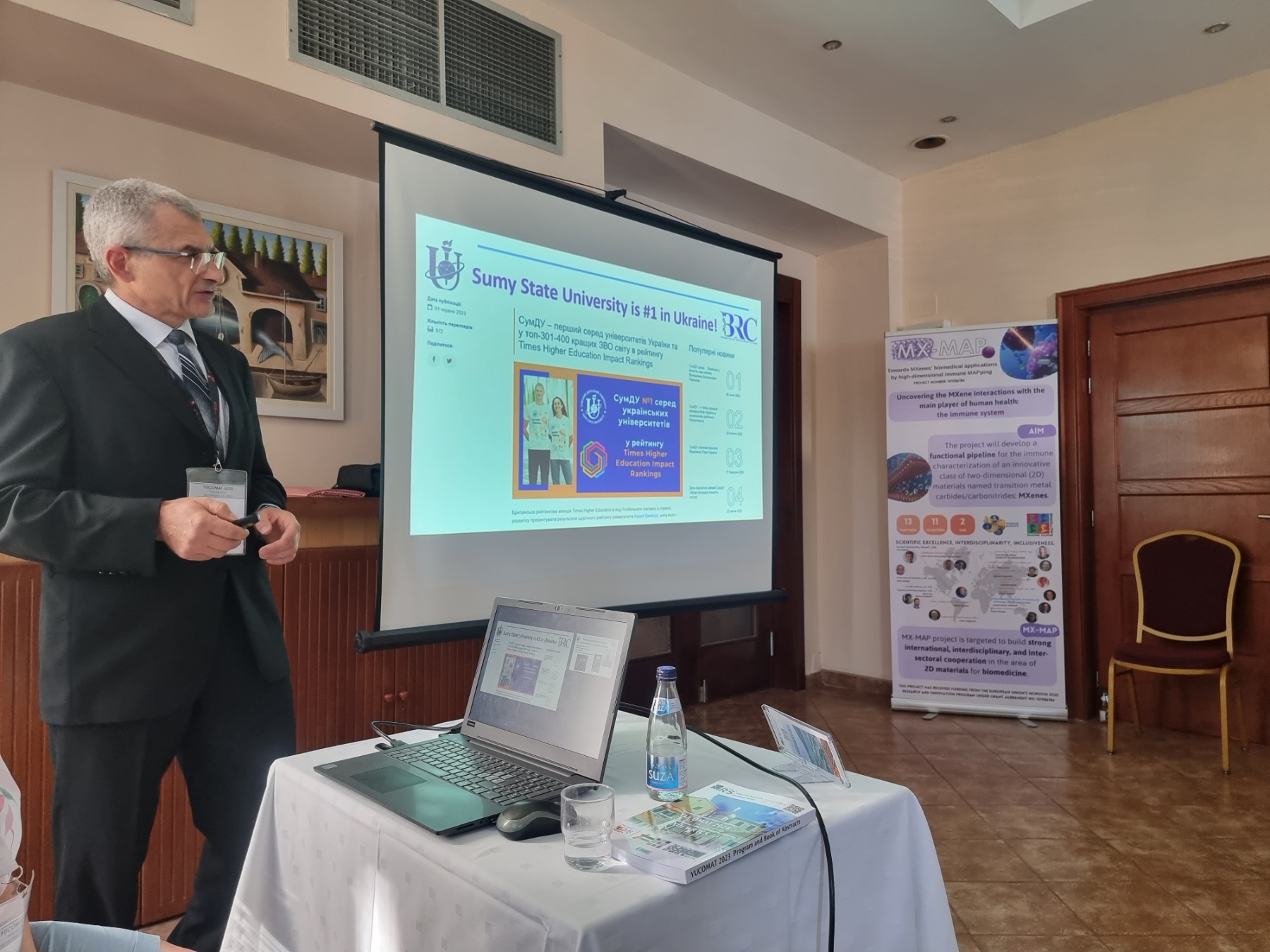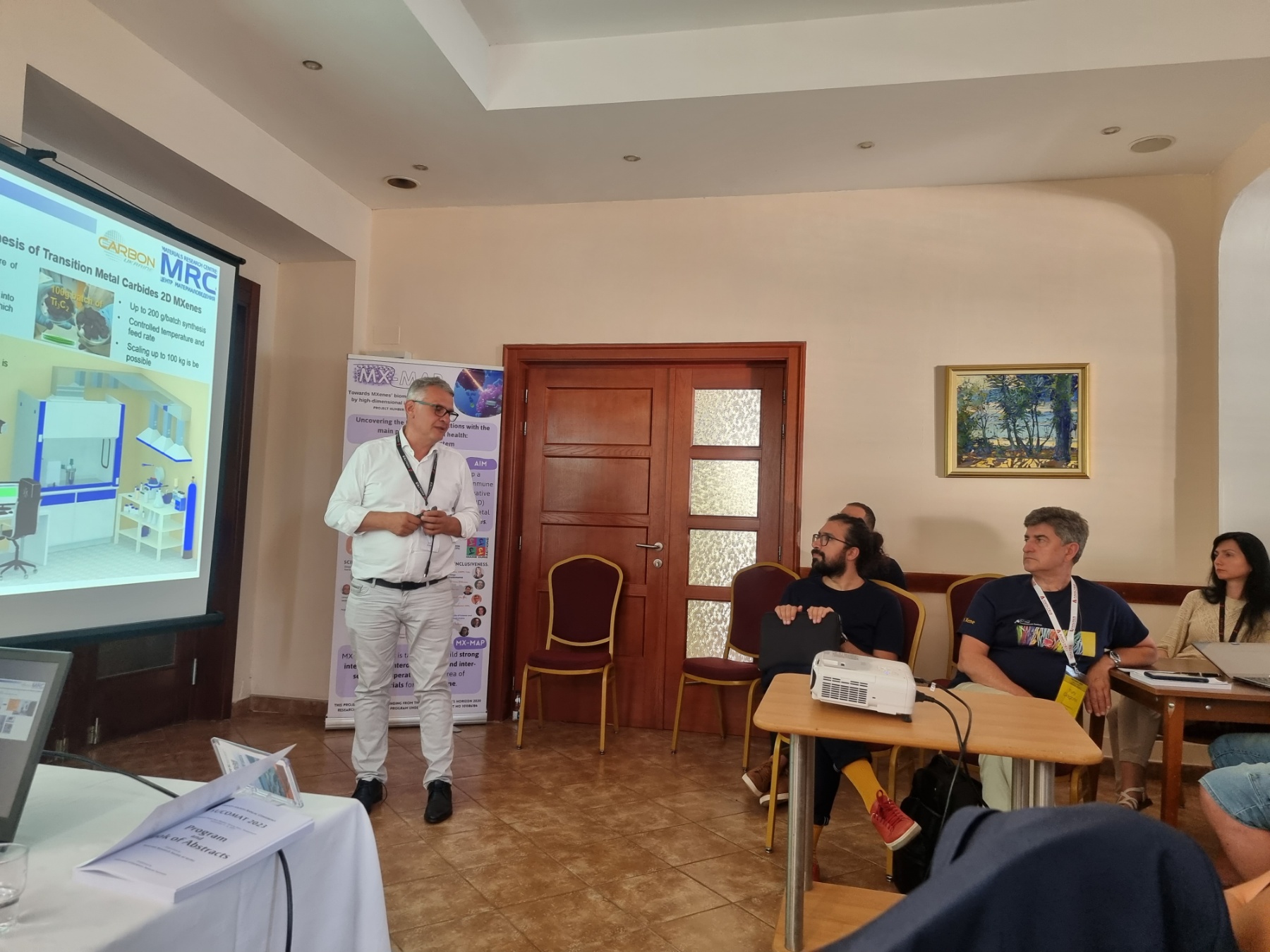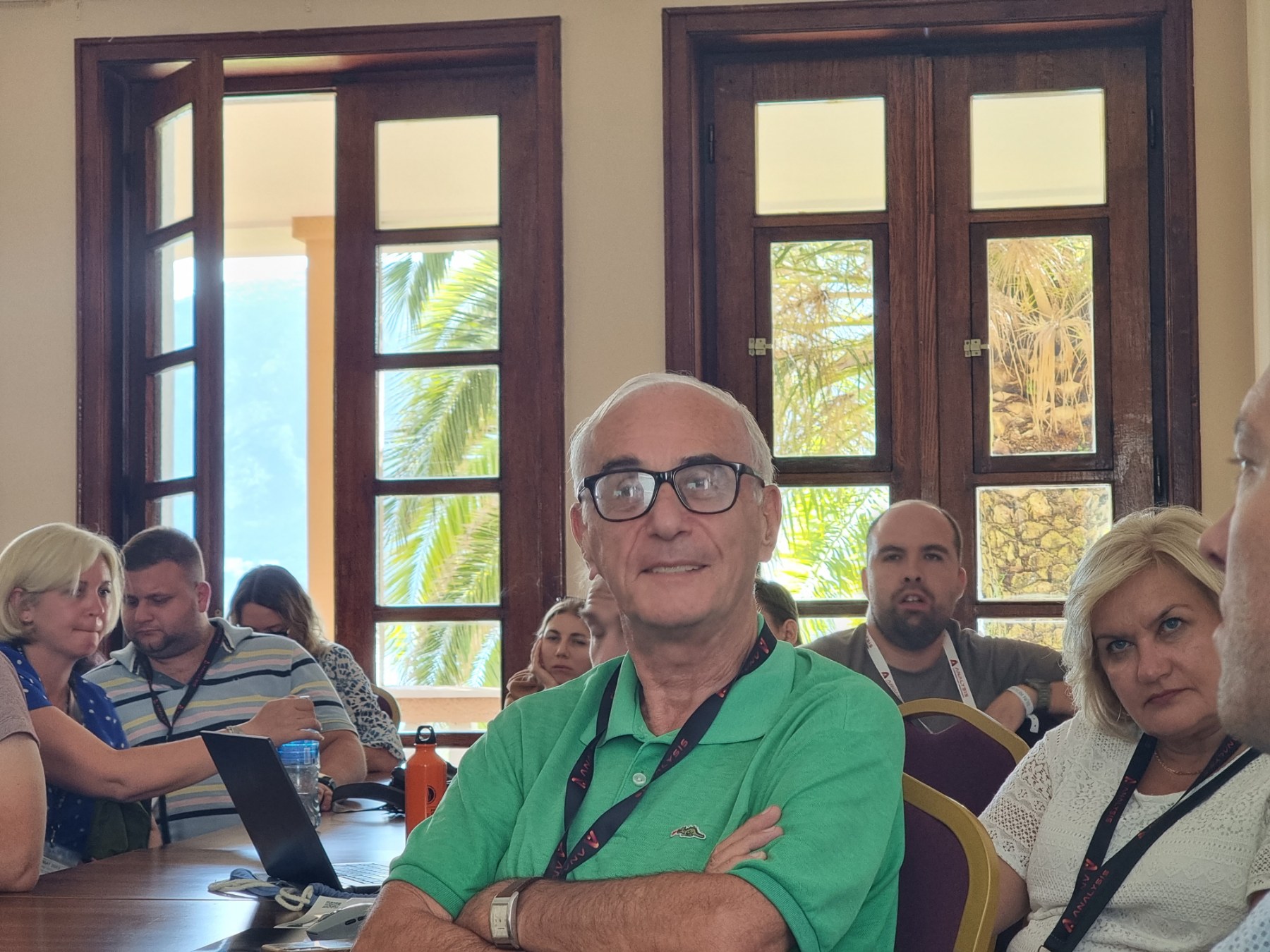 Collaborative works of MRC with Sumy State University and University of Latvia presented at the YUCOMAT 2023 conference:
Kateryna Diedkova, Alexander D. Pogrebnjak, Sergiy Kyrylenko, Pawel Zukowski, Yevheniia Husak, Wojciech Simka, Viktoriia Korniienko, Ivan Baginskiy, Veronika Zahorodna, Una Riekstina, Oleksiy Gogotsi, Yury Gogotsi, Maksym Pogorielov. Novel PCL-MXene electrospun membranes for conductive tissue regeneration. 24th Annual Conference on Material Science, Herceg Novi, Montenegro, September 4-8, 2023
Yuliia Varava, Volodymyr Deineka, Valeriia Korniienko, Kateryna Diedkova, Viktoriia Korniienko, Veronika Zahorodna, Oleksiy Gogotsi, Maksym Pogorielov. Towards new approaches for ultraviolet sterilization of MXenes. 24th Annual Conference on Material Science, Herceg Novi, Montenegro, September 4-8, 2023 
Inna Chorna, Zhanna Klishchova, Anton Roshchupkin, Ilya Yanko, Ivan Baginskiy, Veronika Zahorodna, Iryna Roslyk, Oleksiy Gogotsi, Maksym Pogorielov, Sergiy Kyrylenko. Genotoxicity of T3C2TxMXene demonstrated by DNA comet assay. 24th Annual Conference on Material Science, Herceg Novi, Montenegro, September 4-8, 2023
Kateryna Diedkova, Alexander D. Pogrebnjak, Sergiy Kyrylenko, Pawel Zukowski, Yevheniia Husak, Wojciech Simka, Viktoriia Korniienko, Ivan Baginskiy, Veronika Zahorodna, Una Riekstina, Oleksiy Gogotsi, Yury Gogotsi, Maksym Pogorielov. Novel PCL-MXeneelectrospun membranes for conductive tissue regeneration. 24th Annual Conference on Material Science, Herceg Novi, Montenegro, September 4-8, 2023
Zhanna Klishchova, Inna Chorna, Anton Roshchupkin, Ilya Yanko, Ivan Baginskiy, Veronika Zahorodna, Iryna Roslyk, Oleksiy Gogotsi, Maksym Pogorielov, Sergiy Kyrylenko. Induction of the DNA comets by T3C2Tx MXene is not an artefact of the DNA comet assay. 24th Annual Conference on Material Science, Herceg Novi, Montenegro, September 4-8, 2023
Inna Chorna, Zhanna Klishchova, Anton Roshchupkin, Ilya Yanko, Ivan Baginskiy, Veronika Zahorodna, Iryna Roslyk, Oleksiy Gogotsi, Maksym Pogorielov, Sergiy Kyrylenko. Genotoxicity of T3C2Tx MXene revealed by the DNA comet assay depends on the size of the MXene flakes. 24th Annual Conference on Material Science, Herceg Novi, Montenegro, September 4-8, 2023
Inna Chorna, Zhanna Klishchova, Milena Yalyzhko, Anton Roshchupkin, Ilya Yanko, Ivan Baginskiy, Veronika Zahorodna, Iryna Roslyk, Oleksiy Gogotsi, Maksym Pogorielov, Sergiy Kyrylenko. Genotoxicity of T3C2Tx MXene depends on the size of the MXene flakes. 24th Annual Conference on Material Science, Herceg Novi, Montenegro, September 4-8, 2023
Kateryna Diedkova, Ilya Yanko, Viktoriia Korniienko, Una Riekstina, Ivan Baginskiy, Veronika Zahorodna, Iryna Roslyk, Oleksiy Gogotsi, Maksym Pogorielov. MXene-based cardiac patches for regenerative medicine. 24th Annual Conference on Material Science, Herceg Novi, Montenegro, September 4-8, 2023
Anastasia Konieva, Irina Kube-Golovin, Mykola Lyndyn, Oleksiy Gogotsi, Ivan Baginskiy, Veronika Zahorodna, Oksana Pogorielova, Iryna Roslyk, Igor Iatsunskyi, Maksym Pogorielov, Gunther Wennemuth. Novel MXene-anti-CEACAM1 complex for melanoma targeted treatment. 24th Annual Conference on Material Science, Herceg Novi, Montenegro, September 4-8, 2023
Collaborative works with Drexel University:
Veronika Zahorodna, Oleksiy Gogotsi, Iryna Roslyk, Ivan Baginskiy, Vitalii Balitskiy, Oksana Peschanska, Serhii Dukhnovskiy, Leonid Yaremenko, Ivan Hryshko, Stepan Vorotilo, Yury Gogotsi. Self-propagating high-temperature synthesis (SHS) for cost effective sustainable MAX-Phase production without critical raw materials. 24th Annual Conference on Material Science, Herceg Novi, Montenegro, September 4-8, 2023
Oleksiy Gogotsi, Lingui Bi, Veronika Zahorodna, Iryna Roslyk, Ivan Baginskiy, Vitalii Balitskiy, Oksana Peschanska, Serhii Dukhnovskiy, Leonid Yaremenko, Stanislav Stankevich, Andrey Aniskevich, Yury Gogotsi. Scaling up of the MXene Dip-Coated Yarns production process for smart textiles, wearable electronics and structural monitoring and damage diagnostics. 24th Annual Conference on Material Science, Herceg Novi, Montenegro, September 4-8, 2023