| | | | | |
| --- | --- | --- | --- | --- |
| Rus | | Eng | | |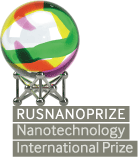 The Prize is awarded to researchers, scientists and developers (up to three people) being the authors of scientific-technological discovery or discoveries in the field of nanotechnologies, and to the company being the first to apply the discovery (discoveries) to mass production with the annual turnover of at least $10 million and reached business success through the application of the discovery (discoveries).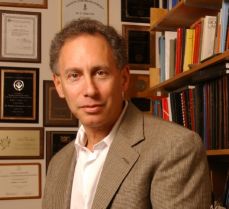 The RUSNANOPRIZE International Nanotechnology Prize Committee awarded the winners of the 2013 prize, in the field of nanomaterials and surface modification. This year prize goes to Massachusetts Institute of Technology Institute Professor Robert Langer and Harvard Medical School Professor Omid Farokhzad for the development and industrialization of nanoparticle technologies for medical applications.
Prof. Langer and Prof. Farokhzad have created combined nanoparticles, the surfaces of which are covered with biological ligands, i.e. molecules that recognize specific targets in the body, for example, the surface of cancer cells. The interior of the nanoparticles is composed of biologically inert polymer which binds the active substance, for example docetaxel, which is traditionally used in chemotherapy. These particles may circulate for a long time and be retained in the blood, and so they accumulate only around the tumor cells. Based on this technology, in particular, drugs have been created for the treatment of brain tumors, which are difficult to treat with traditional methods.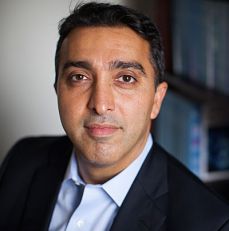 The winning research is a junction between biotechnology and material science. Prof. Langer's research has laid foundation for new developments in the field of biomaterials as well as for applying nanomaterials in medicine and biology. Aside from his research in bio-compatible polymers for drug delivery systems with controlled release and synthetic polymers for tissue engineering, Prof. Langer has pioneered creating many other new types of biomaterials, like shape-memory polymers and materials with controlled surface properties.
RUSNANOPRIZE 2013 award was also given to US-based BIND Therapeutics Inc. for the successful commercial application of Prof. Langer's and Prof. Farokhzad's research, developing Accurins™ a new class of highly selective targeted and programmable therapeutics.
RUSNANOPRIZE is established to promote Science and Business Integration, Public Awareness of the Achievements in the Nanotechnology Area, International Cooperation, Acknowledgement of the Role of Scientists and Manufacturers.
International RUSNANOPRIZE 2013 Award Committee is represented by famous scientists and innovation businessman, who are generally acknowledged to have achieved outstanding results in the field of this year Prize - nanomaterials and surface modification. This year prof. Yury Gogotsi, Director of the A. J. Drexel Nanotechnology Institute, distinguished chair and professor, Drexel University (USA), also was invited to International Prize Award Committee
Financial rewards, prize symbols and honorary diploma of the Prize are awarded to inventors, scientists and developers, the authors of the R&D projects or technologies implemented into production. The company that has achieved some significant commercial success due to the implementation of these technologies is awarded with an honorary diploma and a glass ball, which is a RUSNANOPRIZE symbol.
The RUSNANOPRIZE 2013 award ceremony was held on November 1 in Moscow as part of the Open Innovations Forum.
Source: www.rusnanoprize.ru