It is expected that 1st Africa Energy Materials conference will be attended by well over 100 participants from Africa and the rest of the world, including government officials, students, IP practitioners, legal practitioners, scientists, engineers and media as participants. Over the four days from 28 – 31 March 2017, attendees will enjoy presentations, posters and have the opportunity to interact with exhibitors. The conference will have contributions under the themes of:
Hydrogen and fuel cells
Energy storage
Renewable energy
Other energy related materials
The broad scope brings together a wide range of research areas that range from: material design, synthesis, modification, characterisation and applications. This event will include contributions by renowned plenary and invited speakers, oral presentations, posters sessions and technical exhibition that relate to the topics dealt with in the Scientific Program. 
On the first day of the conference, on March 28, the conference participants had an opportunity to attend a plenary lecture "Two-Dimensional Materials for High Rate and High-energy Density Storage" by invited plenary speaker professor Yury Gogotsi, Distinguished University Professor and Trustee Chair of Materials Science and Engineering at Drexel University, Director of the A.J. Drexel Nanomaterials Institute .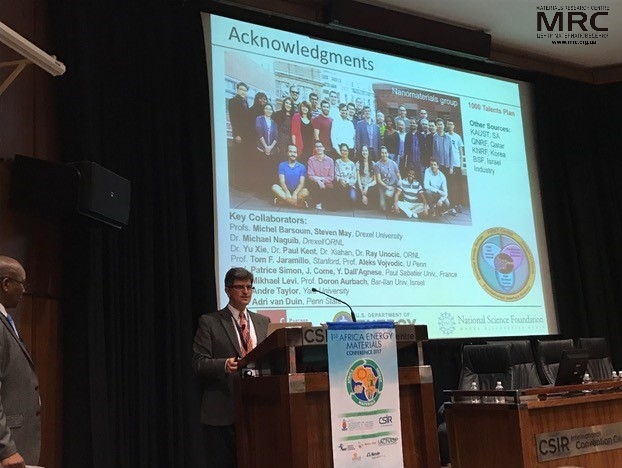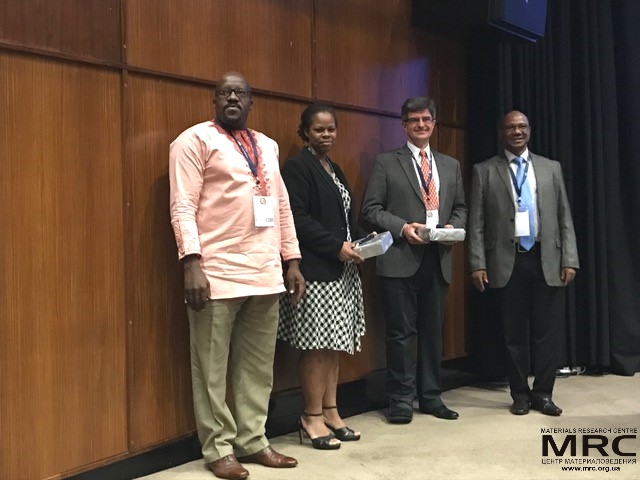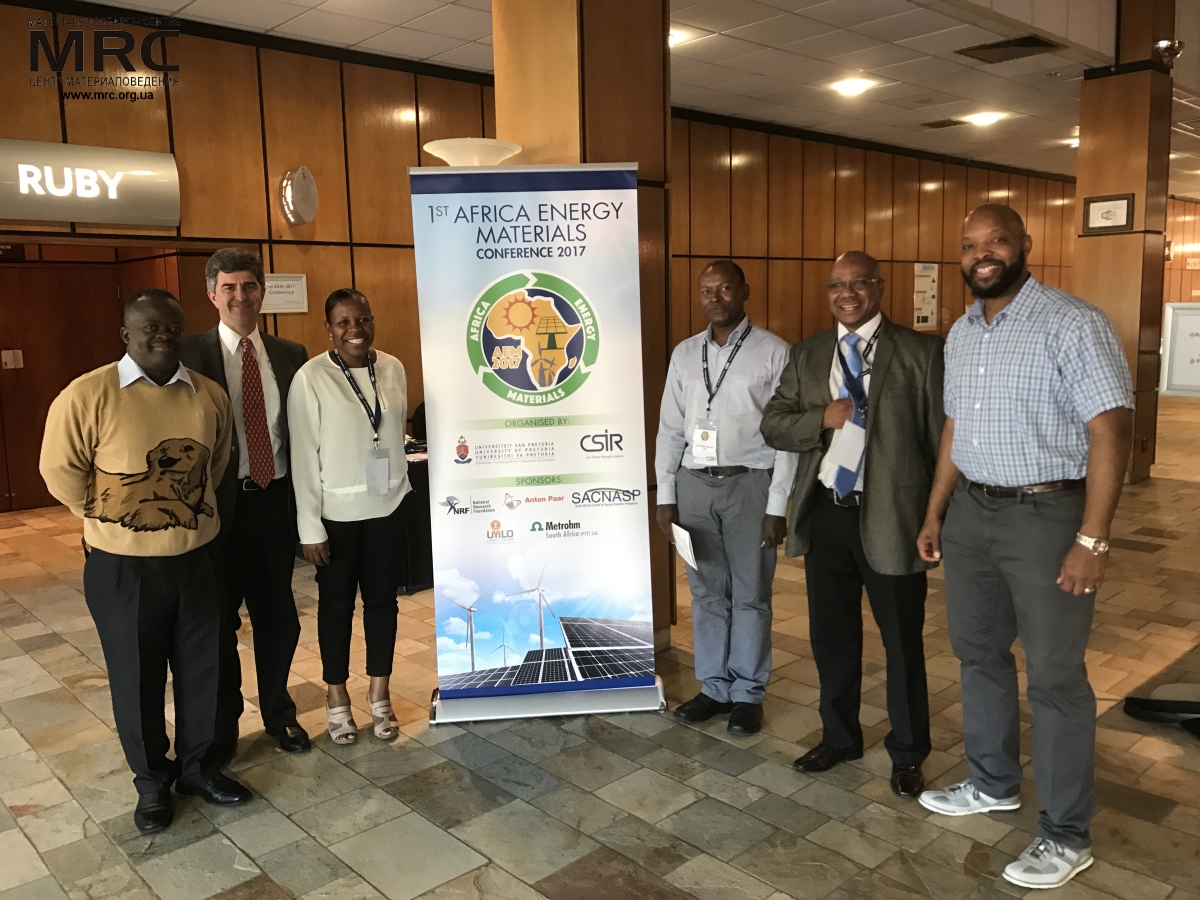 Conference website: http://www.africaem2017.co.za