| | | | | | |
| --- | --- | --- | --- | --- | --- |
| Rus | | Eng | | | |
The 6th International Symposium on Functional Materials, 4th – 7th August, 2014

The 6th International Symposium on Functional Materials (ISFM 2014) is held in Novotel Clark Quay Hotel, Singapore, 4th – 7th August, 2014
This multidisciplinary symposium brings together scientists, researchers and engineers in the fundamental materials science, processing and fabrication, and engineering applications of functional materials. The symposium will cover a broad spectrum of key topics related to energy, environmental, biomedical, electronic and nanostructure materials.
This symposium provides an ideal platform and excellent opportunity for researchers and experts in advanced functional materials from around the world to exchange research ideas and practical experiences.
Tue., August 5 - prof. Yury Gogotsi, Distinguished University Professor and Trustee Chair in Drexel University, Philadelphia, USA, is invited at the 6th International Symposium on Functional Nanomaterials in Singapor to give a Plenary Lecture on "Functional Carbon Nanomaterials for Capacitive Energy Storage".
Dr. Yury Gogotsi is Distinguished University Professor and Trustee Chair of Materials Science and Engineering at Drexel University. He is also the founding Director of the A.J. Drexel Nanomaterials Institute and Associate editor of ACS Nano. He works on nanostructured carbons and other nanomaterials for energy related and biomedical applications. He is credited with more than 370 papers and more than 50 patents. He has received numerous national and international awards for his research and was elected a Fellow of AAAS, MRS, ECS and ACerS and a member of the World Academy of Ceramics.
Dr. Yury Gogotsi,s Plenary Lecture on "Functional Carbon Nanomaterials for Capacitive Energy Storage"
Wide use of renewable energy sources will require a drastically increased ability to store electrical energy. Chemical (batteries) and capacitive energy storage (electrochemical capacitors or supercapacitors) devices are expected to play an important role, as we are moving towards the electrical economy. This presentation will provide a brief summary of carbon use in capacitive energy storage. The main message is that the success in increasing both, the energy stored by the device and its power, can be achieved by combining the right carbon (nano)structure with a proper electrolyte and the optimal electrode design.
There is no perfect carbon material and no electrolyte to suit every performance goal. However, a large variety of nanostructured carbon materials are available nowadays.
The exciting world of carbon materials includes 0-, 1-, 2- and 3D structures. Zero- and one-dimensional nanoparticles, such as onion-like carbon and nanotubes, can provide a high power due to fast ion sorption/desorption on their outer surfaces. Two-dimensional graphene has been receiving an increasing attention due to its higher charge-discharge rates compared to porous carbons and high volumetric energy density. Three-dimensional porous activated, carbide-derived and templated carbon networks, having a high surface area and porosity in the subnanometer or a few-nanometers range, can provide high energy density if the pore size is matched with the electrolyte ion size. While aqueous electrolytes, such as sodium sulfate, are the safest and least expensive, they have a limited voltage window. Organic electrolytes are the most commonly used ones in commercial devices. Non-flammable ionic liquids are attracting an increasing attention due to their low vapor pressure leading to a safe operation in the range from -50°C to at least 100°C and a larger voltage window resulting in a higher energy density compared to other electrolytes.
Further advances in development of materials and understanding charged solid-electrolyte interfaces are expected to lead to a wider use of capacitive energy storage at the scales ranging from microelectronics to automobiles and electrical grid.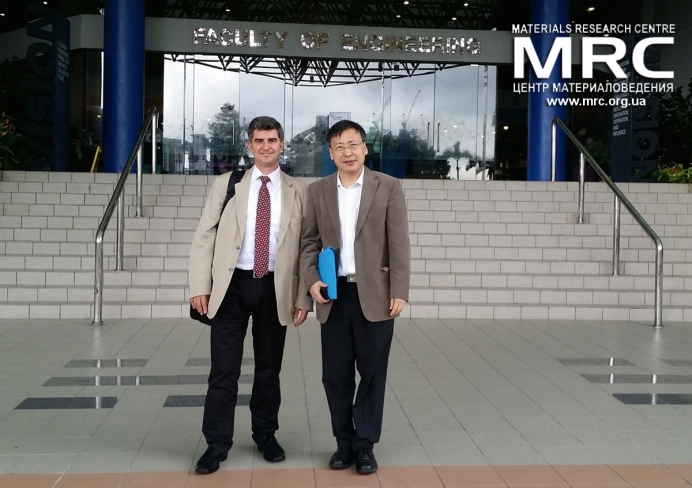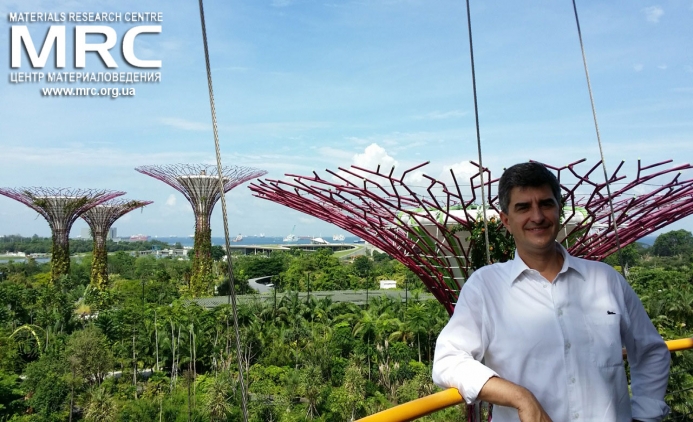 Source: www.isfm2014.org