| | | | | |
| --- | --- | --- | --- | --- |
| Rus | | Eng | | |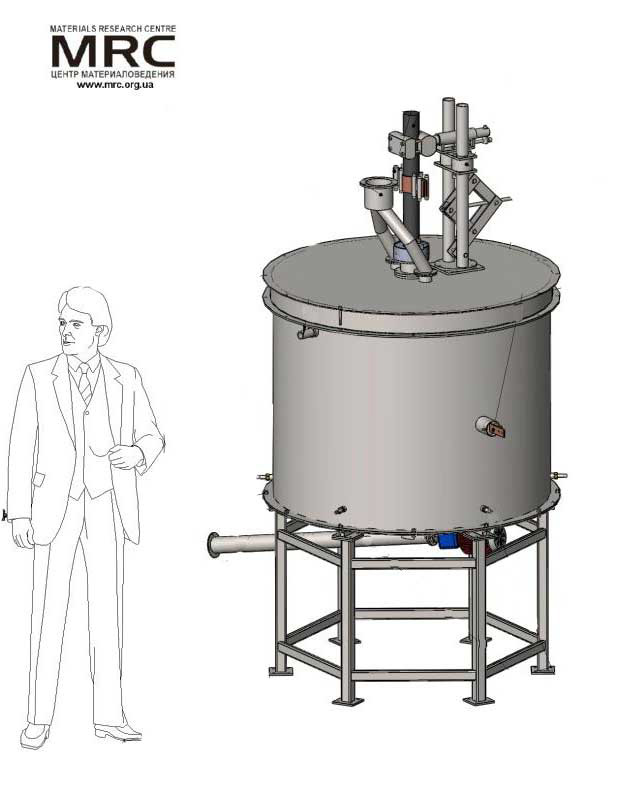 Development, designing and manufacturing of the power efficient thermal-electric furnace providing increasing of the carbon-contained material qualities.
Furnace components:
Furnace efficiency 50 kg/h:
- furnace steel shell
- heat insulation
- central electrode , lateral electrodes
- temperature sensors
- sectorial feeder of finished chilled and processed material
- analyzer of Н2 concentration of the waste gases
- pressure sensor (in sectorial feeder of source material)
- system of the furnace automatic control
Prior heat treatment of carbon-contained material to remove volatile components by heating to the temperature of 900°С -1200°С and its withstanding under fixed temperature with the duration of 10 minutes.
The furnace casing is made of steel. The thickness of the furnace shell should ensure its mechanical stability in service conditions. Temperature sensors are installed in the cooling zone outlet, in the annealing zone at the border of the cooling zone and in the cooling zone outlet. Temperature sensor is installed exactly in the material layer through the furnace lining and its shell.