| | | | | |
| --- | --- | --- | --- | --- |
| Rus | | Eng | | |

Materials Research Centre developes two-stage technology for calcination of petroleum coke, which includes the first stage of heating of coke to a temperature of 900-1200 ° C in order to remove the bulk of the volatile products and to ensure consistent quality of coke and second stage high-temperature processing in coke furnace with an electrothermal fluidized layer at a temperature of 2000-2500 ° C.
As a result of high-temperature treatment the content of harmful impurities provide an opportunity to obtain high carbon product that can be used in metallurgy, and chemical production.
Results of additional testings, obtained by MRC, showed that the most promising is to use calcinated coke as raw material. It has a reduced electrical resistance, to realize the process of heating by direct passing a current through a layer of material that can provide recycling of the heat of the finished product. This reduces the cleaning gases, as well as the possibility of a significant increase the processing temperature of coke.
Before the manufacturing of the furnace were provided analitical calculations, stress and thermal analysis, optimization of the equipment parts or process, CAD design and 3d visualization.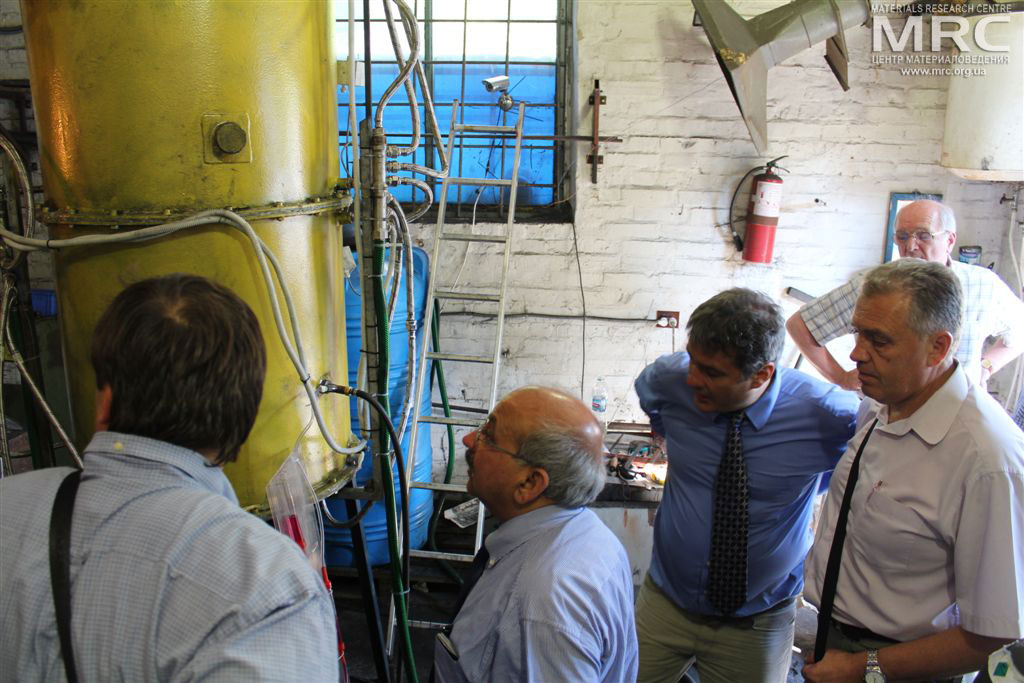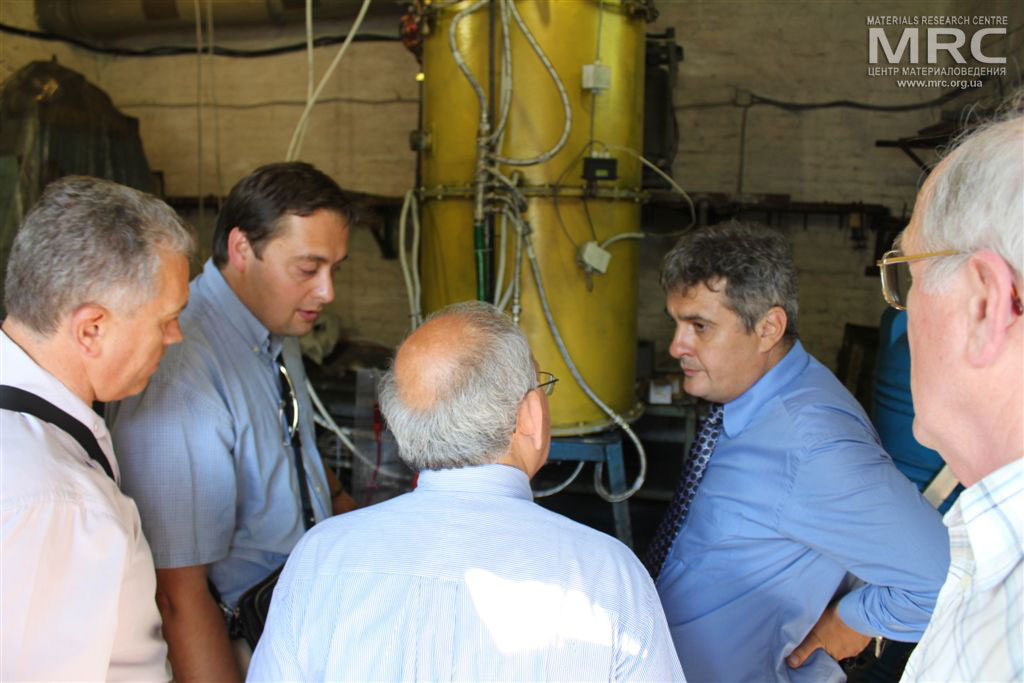 3D visualization of the c with additional units (screw feeder, loading bin) and special welding assembly device

Manufacturing of the furnace, its technological parts