| | | | | |
| --- | --- | --- | --- | --- |
| Rus | | Eng | | |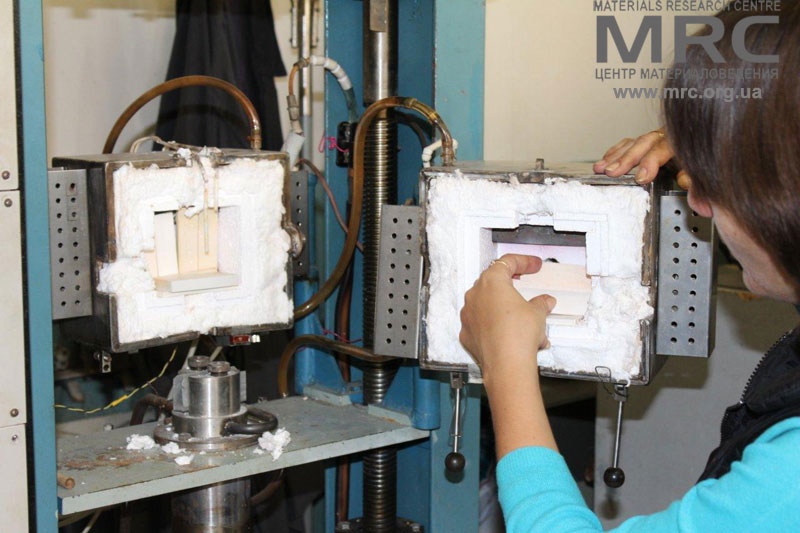 Laboratory muffle furnaces and tube chamber furnaces are designed for chemical analysis, analytical works, and various types of heat treatment at temperatures of 400 to 1250 ° C in all sectors of industry and agriculture. High temperature muffle furnace is necessary part of laboratory equipment. The sizes of the muffle furnace various from the smaller furnaces which are conveniently placed on a workbench, to the larger units that has a coveted capacity and competent for all duty.
Lining of the heating chamber is made of lightweight fibrous refractory and insulating materials, ensuring low heat accumulation.Is available several versions of the laboratory chamber furnaces, different sizes and design of the chamber heating assembly.
Muffle furnace is a front-loading box-type oven or kiln for high-temperature applications with lifting door is used for annealing, hardening, powder carburization and stress relieving. Application in hardening shops, pilot plants and laboratories.
Materials Researh Centre provides highest design flexibility for special purpose furnaces and laboratory equipment to customer specifications.
Laboratory muffle furnace SNOL 2,5.5.2,5/11
Article:
10208
Appointment:
Laboratory furnace for heat treatment of metals and ceramics
Specification:

| | |
| --- | --- |
| Sizes, mm | 250х500х250 |
| Power, kWt | 6 |
| Temperature, С | 1100 |
Laboratory furnace SNOL 2.4.2/12,5
Article:
10207
Appointment:
Laboratory furnace for heat treatment of metals and ceramics
Specification:

| | |
| --- | --- |
| Sizes, mm | 200х400х200 |
| Power, kWt | 6 |
| Temperature, С | 1250 |
Laboratory muffle furnace SNOL 2.4.2/11 ceramic
Article:
10206
Appointment:

Laboratory furnace for heat treatment of metals and ceramics

Specification:

| | |
| --- | --- |
| Sizes, mm | 200х400х200 |
| Power, kWt | 4.5 |
| Temperature, С | |
Laboratory muffle furnace SNOL 2.4.2/11
Article:
10205
Appointment:

Laboratory furnace for heat treatment of metals and ceramics

Specification:

| | |
| --- | --- |
| Sizes, mm | 200х400х200 |
| Power, kWt | 4.5 |
| Temperature, С | 1100 |
Laboratory muffle furnace SNOL 2.3.1,3/11 ceramic

Article:
10204
Appointment:

Laboratory furnace for heat treatment of metals and ceramics

Specification:

| | |
| --- | --- |
| Sizes, mm | 200х300х130 |
| Power, kWt | 4.5 |
| Temperature, С | 1100 |
Laboratory furnace SNOL 1,6.2,5.1/12,5
Article:
10203
Appointment:

Laboratory furnace for heat treatment of metals and ceramics

Specification:

| | |
| --- | --- |
| | 160х250х100 |
| Power, kWt | 3 |
| Temperature, С | 1250 |
Laboratory muffle furnace SNOL 1,6.2,5.1/11 ceramic
Article:
10202
Appointment:

Laboratory furnace for heat treatment of metals and ceramics

Specification:

| | |
| --- | --- |
| Sizes, mm | 160х250х100 |
| Power, kWt | 1.9 |
| Temperature, С | 1100 |
Laboratory muffle furnace SNOL 1,6.2,5.1/11
Article:
10201
Appointment:
Laboratory furnace for heat treatment of metals and ceramics
Specification:

| | |
| --- | --- |
| Sizes, mm | 160х250х100 |
| Power, kWt | 1.9 |
| Temperature, С | 1100 |