| | | | | | |
| --- | --- | --- | --- | --- | --- |
| Rus | | Eng | | | |
The official appointment ceremony of Honorary professorship for Dr. Yury Gogotsi took place in a ceremonial atmosphere at Jilin University, Changchun, Jilin Province, China on October 20, 2016. Li Yuanyuan, President of Jilin University, academician of the Chinese Academy of Engineering, announced this appointment adorning professor Yury Gogotsi the University bage and address, and congratulated professor Yury Gogotsi  with this prestigious Honorary professorship appointment.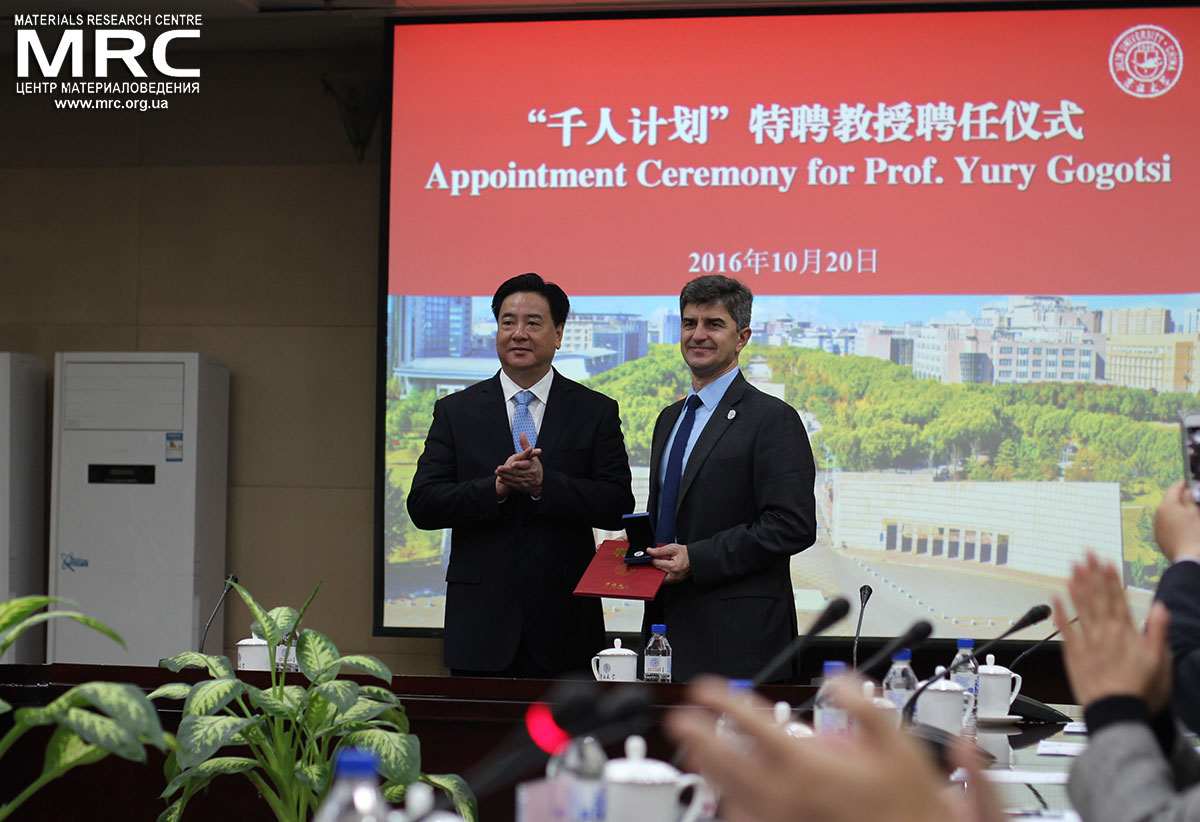 Professor Yury Gogotsi was also congratulated by executive vice president of JLU prof. Chen Gang, vice president of JLU prof. Zheng Weitao, prof. Wei Yingjin, director of Key Lab of Physics and Technology for Advanced Batteries (Ministry of Education), Yao Yuchun, director of Office of Talent management , Zhang Guangcui, director of Division of international relation and Vice dean of Colleage of Physics prof. Han Wei. Professor Yury Gogotsi was also congratulated on his appointment, by his family -  son Pavel Gogotsi and brother Oleksiy Gogotsi, Director of the Materials Research Center.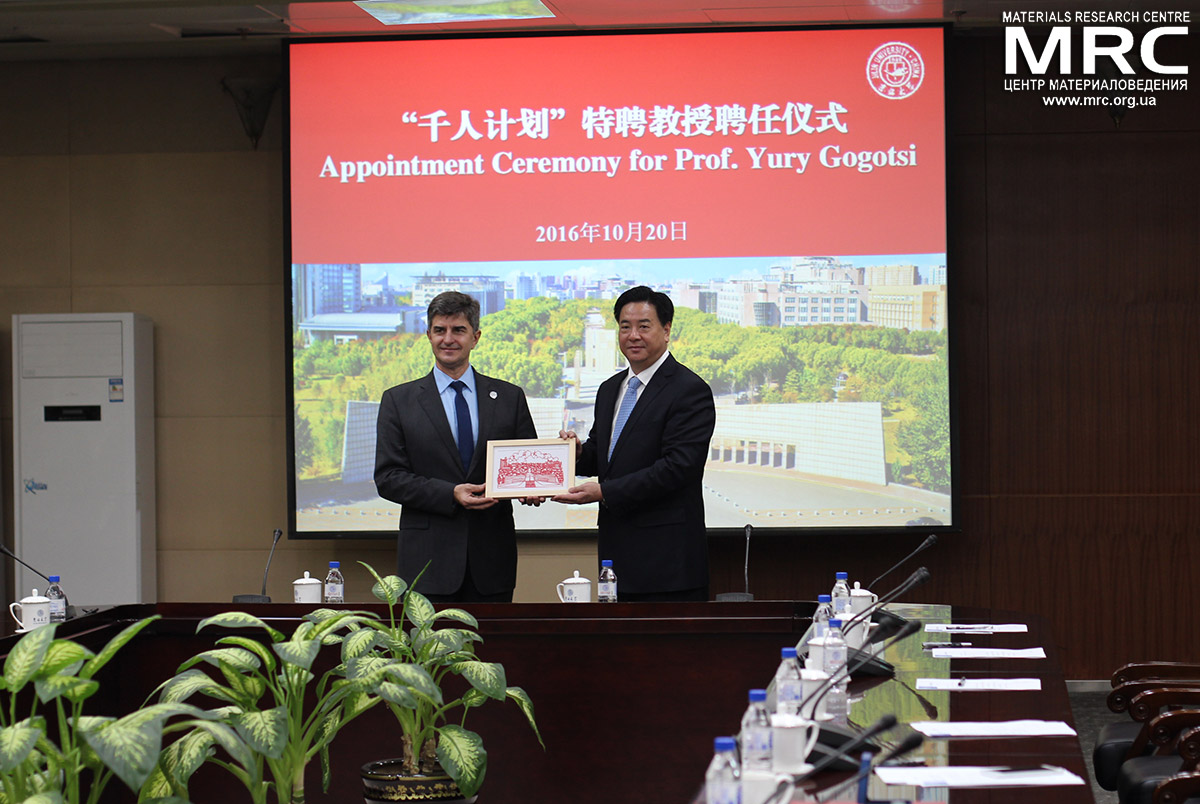 Professor Yury Gogotsi is one of the few foreign scientists who have become participants of the Chinese scientific program "1000 Talents Global Recruitment". The Thousand Talents Program is a talent recruitment program established by the Government of China, its goal is to create a competitive university system that produces valuable research, supports the innovation economy. It is hoped that the recruited talents will lead the innovative industries, improve key technologies and develop the high-tech industries in State Key Labs, National Key Innovative Programs, State Key Subjects, National Enterprises, State-Owned Commercial and Financial Institutes and High-tech Development Zones.
Jilin University, founded in 1946, is located in Changchun, the capital city of Jilin Province in Northeast China, and is a leading national research university under the direct jurisdiction of China's Ministry of Education. The University has thirteen disciplinary areas, six national key laboratories, and seven national bases for the development of basic science. Other resources include five research bases for humanities and social sciences, eleven key laboratories sponsored by the Ministry of Education and eleven by other ministries of Chinese government.Jilin University is a comprehensive and national key university that is included in the most prestigious "Top 10" universities in China.