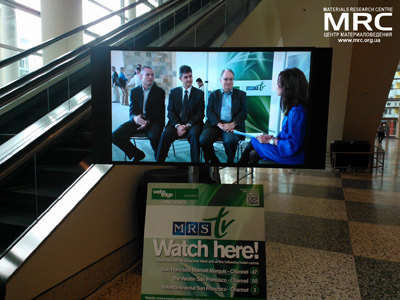 ---
The Materials Research Society (MRS) is an organization of materials researchers from academia, industry, and government that promotes communication for the advancement of interdisciplinary materials research to improve the quality of life. MRS launced a program called MRS TV.
MRS TV serves to raise the visibility of best practices in materials research, as well as to highlight collaborations between diverse institutions including research institutions, universities, and private sector organizations, as well as governmental bodies at all levels.
Materials Research Society Academic Affairs Committee assesses existing educational curricula in materials science and engineering and evaluates the need for materials specialists in current and emerging technical areas.

Members of the MRS Academic Affairs Committee professor Yury Gogotsi, professor Stan Whittingham and Phd. candidate Jake McDonough, chated with MRS TV about the role the committee plays within MRS and how MRS is encouraging international student chapters.
RELATED ITEMS:
Drexel Nanomaterials Research Team, Led by Prof. Yury Gogotsi, at The 2013 MRS Spring Meeting